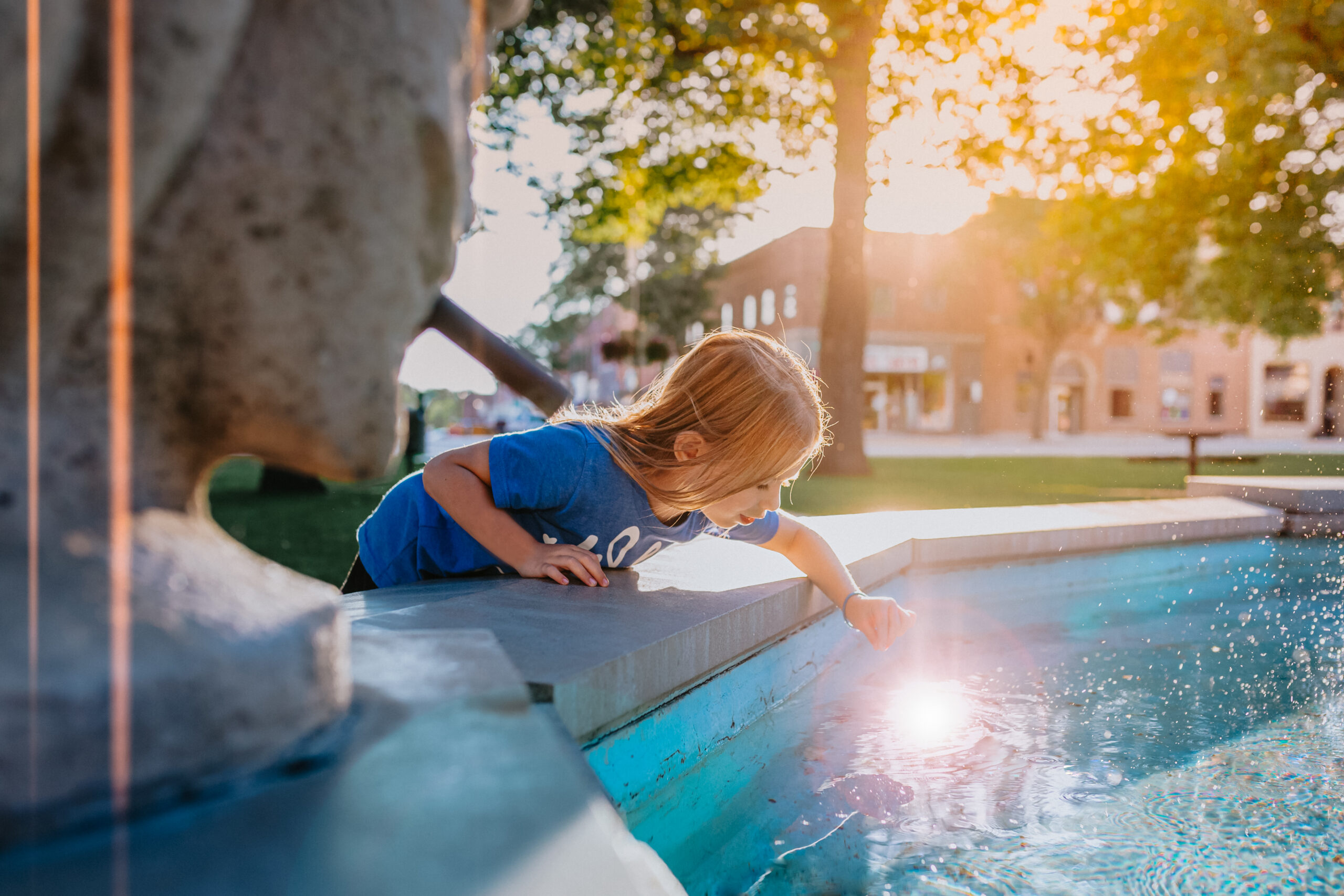 The heat is on! Let's safely gather again and start planning your summer adventures.  Now is the perfect time to get outside!  Make your way to Lake Kohlmeier beach, visit over 700 acres of parkland and walkways, or enjoy a meal at a local restaurant with outdoor seating. Go on a hike or take a ride on the 175 miles of multiple use trails.  There really is no end to adventures that can be made with friends and family right here in Owatonna.
EVENTS AND LIVE MUSTIC ARE BACK
Music is in the air starting in June during the summer months! Enjoy the beautiful summer evening while you listen to live music at the 11@7 Concert Series in the Park every Thursday. Bring the whole gang to Downtown Thursday's every first Thursday of the summer.  Find hand crafted vendors, food trucks in the park and unqiues fun local businesses!  Catch an free outdoor movie downtown in Central Park.  Don't forget to drop by one of Owatonna's local ice cream shops! Hang out under the giant twist ice cream cone with one of your own at The S'cream or enjoy the sound of the river flowing by at the Blast Softserve!
FARMERS MARKET – FUN FOR THE ENTIRE FAMILY
The market is always changing and vendors rotate weekly, so you'll always find something new each time you visit.
Bring the entire family to the open-air farmers market and stock up on a large variety of fresh local produce, sustainably raised meat, bedding plants, cut flowers along with artisan goods that will brighten your day.
Make sure to stop by regularly to watch the colors and flavors change, don't forget to meet the local farmers and crafters to hear their tips on how to prepare fresh offerings.
Enjoy The Outdoors
Owatonna has the perfect trails to get back outside after months of being inside. Splash in puddles during your hike in Kaplan's Woods or Rice Lake State Park. Take a nice long stroll on the multi-use Muckle Trail that runs along the Straight River, through the heart of Owatonna and connecting to Buxton Trail that travels to the eastern edge of town. Stop at Morehouse Park to enjoy an afternoon of picnics, a round of golf, a game of pickle ball or just watching the river roll by.
Owatonna maintains over 700 acres of parkland and walkways with 28 parks. Find the perfect outdoor activity in Owatonna here.